If you couldn't already tell by the title of this post, I had an amazing week! I had one of those, "I love teaching and nothing is going to get me down kind of weeks." I've been needing a week like this for a while now. We were extremely busy all week and I didn't get time to take pictures of anything. We didn't really do anything post worthy, other than our Presidents Day activity. It's drying right now and once I hang it up on the wall, I will post pictures. Another exciting part is that one of our friends came back! I've had a student that has been afraid to come to class since November for personal reasons. He missed a lot of school and the days that he came to school, he spent them in the office or with the school counselor. I am happy to report that he is back and adjusting back to normal. Our class feels whole again. :-)
Now onto my week in pictures...
We have thouroughly been enjoying our carpet. I can't believe how much joy it has brought to our class. We just love it! As someone that was in my class said, "I love how your carpet is different from all the same 'ol carpets. It makes it stand out." I completely agree! This week we used it to sort our plural words in abc order and make it easier to match up.
This week we worked on plurals and my students did so well with it. We are continuing next week. I also found this cute freebie that I will be using in class next week.
Please pardon the creepy eyes. I am not on my computer with my photoshop so no cute sunglasses this week, just creepy alien eyes. :-) We have week long specials so my students had art this week. They made dragons for Chinese New Year. All of them came out so great!!
On a more personal note, I went shopping for craft supplies. I love crafting. If you didn't know I have another blog dedicated to crafting. You can click the picture below for a link to it! :-)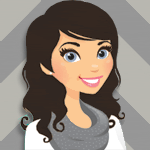 Here's just a cute little comic that I felt like sharing. I have a Dachshund and if you know the type of dog they are, you know this fits them to a T!!!
Then if I thought this week couldn't get any better, I get this email from my principal at the end of the day. I'm a firm believer that if you put out good thoughts, actions, and feelings, good things will come in return. I tried to focus of the positive this week and I didn't let anything get me down and it ended up being the best week I've had in a long time!
And of course, as always...